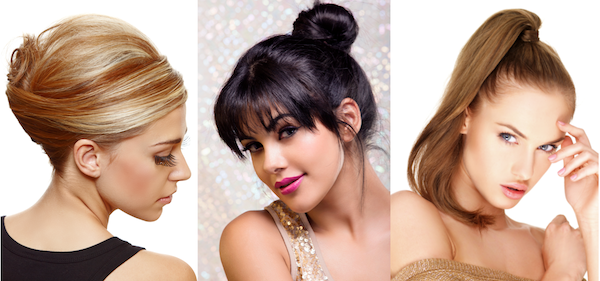 'TIS ALMOST FESTIVE SEASON : 4 MUST DOS TO GET FABULOUS IN JUST 30 DAYS
With another year end just around the corner, there are sure to be parties and gatherings to enjoy the festive season with family and friends.  Want to look your best before hitting the festivities?  Here are 4 must dos to get fabulous in just 30 days.
FIRST of 4 must dos to get fabulous in just 30 days – Define Your Signature Look
Every beautiful pair of eyes deserves the best frame and the eyebrow is this frame.  Untidy eyebrows look engrossed and your face is unfinished no matter how great your make up is.  Have you thought about eyebrow embroidery?  This could be your answer for painless and fuss free eyebrows.
SECOND of 4 must dos to get fabulous in just 30 days – Create Your Signature Look
With selfies and everyone wanting photos to capture the festive moments, flashes of cameras can be so unforgiving – not to mention the HD camera that can pick up on any flaw, no matter how small.  Why not prep your face with a pampering, relaxing, rejuvenating or anti-ageing facial treatment.  Your beauty therapist will be able to concoct the most effective facial treatment for you personally; deep cleansing to get out impurities, unblock pores and thoroughly cleanse the face so your skin simply glows.
THIRD of 4 must dos to get fabulous in just 30 days – Shape up Your Signature Look
If you lack the energy or don't find the time to do a 200 sit up session everyday, fear not!  Don't hide away in oversized tops!  Yes, you can wear your favourite body hugging and sexy outfits to show of your beautiful curves and fabulous legs.  With many body treatments available to try, that are not only effective but are utterly relaxing and a great way to pamper yourself before a party.  We might suggest a Hydra Slim body treatment as a first choice;  this can focus and target troubled spots and help to minimise cellulite.
FOURTH of 4 must dos to get fabulous in just 30 days – Complete Your Signature Look
Eyes again need a volume of attention and there is a more comfortable alternative to falsies.  Eyelash Extensions can really open and brighten up the eyes and adds volume to lashes too.  No more fussing with extensions, eyelash curlers or smudging mascaras.  With new techniques available, The Wonder Lash is one you may like to try.  The Wonder Lash lasts up to 3 weeks and can even stretch up to 5 weeks, depending on your aftercare.
(image credit : Graphix Hair Australia)
Thank you to Allure Beauty for this must dos to get fabulous in just 30 days.
Allure Signature Brows start from $1,380 (before GST) and you can enjoy $100 off for your first Brow experience at Allure.
Allure Signature PLUS Facial Treatment is priced at $328 per session.  Enjoy your first trial at just $98 AND redeem a complimentary $100 facial treatment.
Allure Hydra SLIM Body Treatment is priced at $380 per session.  Get your 1st trial at just $88.
Allure The Wonder Lash starts from $98 for the first layer.  Get your first trial at $68 for the first layer.
Allure Beauty Saloon is located at three convenient locations; West Mall, City Square Mall and Tampines 1