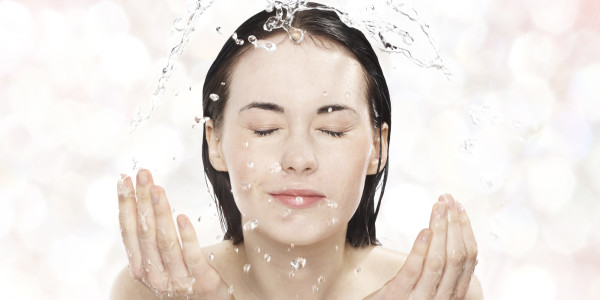 NO TWO CLEANSERS ARE THE SAME : WE CHECK OUT THE DIFFERENCES AND HELP YOU CHOOSE A CLEANSER FOR YOU
Cleansing the face is the first and most important step to any skincare routine.  Thoroughly cleansed skin not only keeps skin clean and bright but, when using the right cleanser for you, your skin will glow with health.  With so many different types of cleansers on the market, we help you make sense of some and learn what's right and what will work for you.
June Jacobs Spa Collection – Creamy Cranberry Cleanser
This hydrating creamy cleanser provides moisture and nourishment to the skin. With a fresh cranberry scent, this cleanser, packed with active antioxidants and nourishing botanicals, soothes and protects skin from moisture loss and leaves skin revitalized.
Best for very dry skin types.
CNP Laboratory – Cleansing Perfecta
A creamy expert cleanser that promises to remove every last trace of makeup, including difficult to dissolve sunblock and BB creams. When skin is thoroughly cleansed by CNP's cleansing Perfecta, pores become totally clean and therefore less visible, leaves skin feeling thoroughly cleansed and hydrated.
Best for those with problem or enlarged pores, suitable for all skin types including sensitive skin.
Dearberry – Cleanberry Bubble Cleanser
A three-in-one deep cleanser that will not only restore hydration and radiance to listless skin but will also gently unearth any remaining makeup residue and clean deep within the pores. A dense bubble cleanser infused with vitamins, gives a delicate and moisturized cleanse and causes no irritation.
Best for combination skin types and those needing anti-ageing benefits.
Cetaphil – Cleansing Wipes
When water is out of reach and we need to cleanse to take the day off, these fuss-free cleansing wipes are the way to go. Pre-moistened cleansing cloths remove dirt and makeup without irritation and are good to use around the eye area too.
Best for those who need to cleanse whilst on the go, suitable for all skin types including sensitive skin.
Atache – Soft Derm Cleansing Facial Gel
Soothe sensitive skin and wash away dirt and impurities effectively without drying out skin further. One active ingredient being thermal water to ensure a soft, soothing action and instant relief to even the most sensitive skin.
Best for sensitive skin types.