GRATEFUL GIFT AND DINING IDEAS FOR MOM THIS MOTHER'S DAY 2015
Sunday, May 10th 2015 is that time of year when we get to say a bit thank you to Mom for everything she does for us.  These Grateful Gift and Dining Ideas for your fabulous Mom are the perfect way to treat Mom this Mother's Day 2015.
GRAND PARK CITY HALL AND PARK HOTEL CLARKE QUAY – Mum is a star
Mum and family can indulge in a mega BQQ buffet at Indulge at Park restaurant on Mother's Day Weekend. The BBQ buffet includes a delectable a la minute BBQ spread with fresh seafood and meat and a range of marinates. This is complemented by a buffet with almost 80 items to partake in!
Brizo Restaurant & Bar at Park Hotel has planned an exciting array of activities and good eats for Mums and their families. The celebration starts with Mum dining for FREE (with two paying guests) and a wonderful buffet spread complemented by a live BBQ station. Mum will also get an opportunity to win a one-night weekend stay at Park Hotel Clarke Quay when her loved ones fill out the special "My Mum's a Star because…" cards on their tables. Cartoons are also played in the kiddies' corner to entertain the young ones.
CRABTREE & EVELYN – Hand Therapy for Mum's Caring Hands
Let Mum experience luxuriously pampered skin with the restorative and hydrating Crabtree & Evelyn® Hand Therapy.  Choose from petite to opulent gift boxes that will definitely delight Mum on this annual affair.  Choose; Pear and Pink Magnolia Mini Gift Set – S$45.00, Delightful Dozen – S$78.00, Luxury Carry Case – S$125.00
SACOOR BROTHERS – Exquisite Style
With a distinct concept of personalised service, Sacoor Brothers is an emerging brand of excellence when it comes to style and fashion.  You are sure to find something for your exceptional Mom in store.  Do check out the details of the Sacoor Brothers' Mother's Day Contest too.
Sacoor Brothers have boutiques in Raffles Place Shopping Centre and VivoCity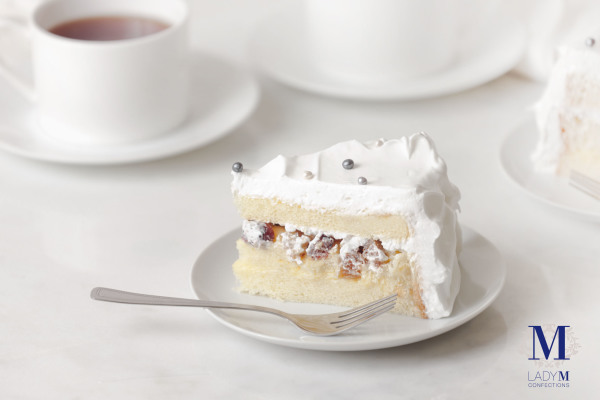 LADY M® CONFECTIONS – Light Sponge cake with Snow-White Meringue
A light sponge cake accented with smooth and creamy vanilla custard the Lady Baltimore is filled with rum-soaked dried fruits and encased with snow-white meringue.
Topped with delicate soft peaks of frosting and glints of silver dragées, this Southern belle is not only delicious but also a gorgeous sight to behold.
The Lady Baltimore cake (available only from 1st – 10th May) @ S$8 per slice, S$75 for whole cake.
These cakes will be available in-store, while whole cakes are available via pre-orders only at www.ladym.com.sg with a 3-day notice period.
Lady M® Confections are located at One Fullerton (One Fullerton, #01-10, Fullerton Road, Singapore 049213) and Orchard Central (181 Orchard Road, Orchard Central #01-27 & #02-07 Singapore 238896).
SWENSEN'S – Anti-Ageing Sweet Goodness
The Heart of Youth cake is a symbol of love that not only tastes decadent with its winning flavor blend of Vanilla with Chocolate Fudge chunks, but is also infused with a healthy dose of Marine Collagen too. This natural supplement is renowned worldwide for its myriad of anti-aging benefits.
Heart of Youth is priced at $51 (excluding GST) and no advanced ordering is required.
Available at all Swensen's and Earle Swensen's outlets from 23rd April to 10th May 2015 (while stocks last).
POWER DOT – For Power Fit Mommy
Scientifically proven to improve muscle strength and tone, the world's first portable muscle stimulator will be a handy add-on to mum's fitness regime!
Power Dot is currently retailing at $239 at Challenger, Newstead Technlogies, Epicentre and Courts
WHOLE9YARDS – The Perfect Travel Companion
PANDORA – Bonds of Love and Affection
Following on from Pandora's Spring 2015 Collection is the Pandora Mother's Day 2015 Collection that is packed with beautiful and sentimental gift ideas.  This Mother's Day Collection will be available from 9th April 2015 and features such designs as heart-shaped and sentiment-embellished charms, whimsical icons like the sparkling stiletto dangle charm and 'night out' cocktail glass.
The Mother's Day 2015 Collection also brings with it a stylish and glamorous Limited Edition sterling silver bangle with heart-shaped, cubic zirconia-studded clasp and 'Always in my heart' engraving.
As well as the Limited Edition bangle, Mom's can look forward to gifts including rings, earrings and pendant necklace such as the 'unlock my heart' silver necklace and pendant, 'shimmering rose' items featuring intricate cut out designs, cubic zirconia stones and 3D shapes.
Pandora Mother's Day 2015 Collection is available at all Pandora stores island wide from 9 April 2015
BODY SHOP – Skin Hydration for Hardworking Mum
This Mother's Day, give your hardworking Mum the Vitamin E skincare she deserves for a fresh and radiant look she will love to show off.  Choose from Vitamin E Aqua Boost Sorbet, Vitamin E Eyes Cube, Vitamin E Moisture Cream, Vitamin E Overnight Serum or maybe just get her the whole set!
CRABTREE & EVELYN – A thousand flowers scented with Love
The latest edition to Crabtree & Evelyn's Heritage Collection, Parisian Millefleurs is an array of contrasting floral notes.  As the name suggests, it seems as a thousand flowers are brought together to produce this fresh and spicy fragrance.  If you think Mom should discover the Green Floral family of fragrances then this is one for her.  With top notes of French Pink Peppercorn, French Juniper and Lychee; middle notes of French Narcissus, Rose, Tuberose and with the notes of French Cypress, Benzoin and Sandalwood at its base, along with charming glass bottle and luxurious box, the Parisian Millefleurs earns is place in the Heritage Collection at Crabtree & Evelyn.
Parisian Millefleurs and other fragrances in the Heritage Collection are available at all Crabtree & Evelyn stores at a price of S$88.
TUPPERWARE – A kitchen helper for Mom
Here's one gift for the every practical Mom who loves to cook and spend time in the kitchen.  The Tupperware RiceSmart is of a slim size for even the smallest of kitchen surfaces – no more straining and bending for Mom.  The RiceSmart can store up to 10kg of rice and the see through wall makes it easy to gage how much rice is remaining.  Even when new rice is added, the smart rotation feature ensures the 'older rice' is used up first.  The Tupperware RiceSmart also features a virtually airtight seal thus preventing moisture and contamination of weevils.
The Tupperware RiceSmart is retailing at S$148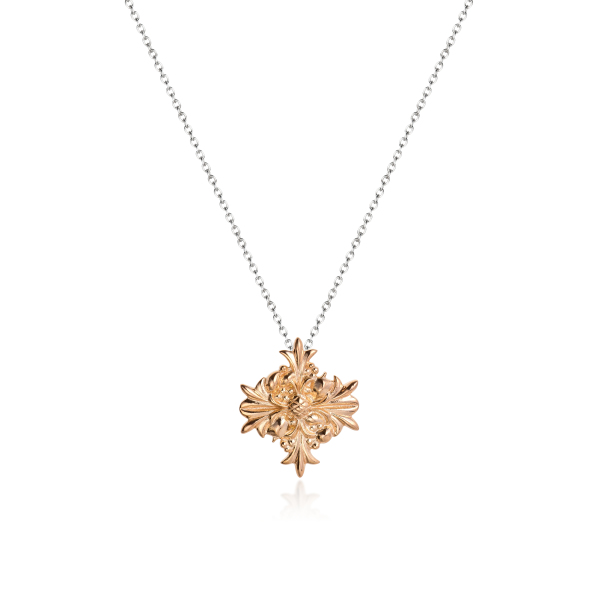 RISIS LIMITED EDITION – A Pendant with Care & Share at its heart
This pendant curated specially for SG50 will make a perfect gift for Mom as we celebrate this historical year in Singapore . This pendants is featured in The Singapore Storytellers Collection and is inspired by the President of UN Women National Committee Singapore, Trina Liang and is titled 'Homegrown'.   Give and give back – all proceeds from the collection will support over 200 social service programmes through the Care & Share Movement led by Community Chest as part of the SG50 Project.
Homegrown pendant is priced at S$50 and is available at all RISIS stores and online
Related articles across the web