SOFT DERM HOME CARE BY ATACHE TO SOOTHE SENSITIVE SKIN
We recently discovered the Soft Derm HOME Care Range by ATACHE.  The Soft Derm range is suitable for even the most sensitive of skin conditions and features four products for a full beauty routine (day and night):-
Soft Derm Cleansing Facial Gel – priced at S$55 for 115ml.  Soothe sensitive skin and wash away dirt and impurities effectively without drying out skin further.  One active ingredient being thermal water to ensure a soft, soothing action and instant relief to even the most sensitive skin.
Intensive Defence 8 SPF, Calming Facial Emulsion Day – priced at S$115 for 115ml.  This gentle moisturizer for day use will soothe sensitive skin and give protection from external factors and differing weather conditions.
Aqua Defence, Calming Facial Toner – priced at S$55 for 125ml.  This spray is gentle enough for frequent use and will soothe sensitive skin instantly.  With a pleasant fresh scent, this Thermal Water spray leaves skin clean, relaxed and is super for giving a quick perk-me-up mid-afternoon after a busy morning in the office.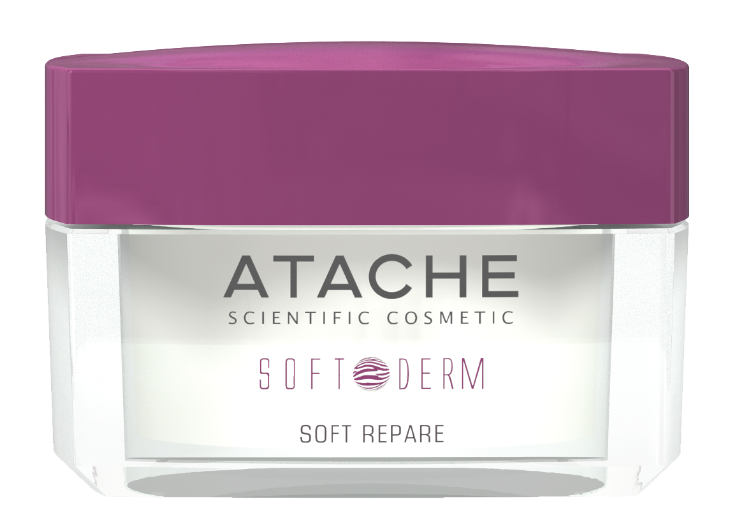 Soft Repair, Calming Facial Emulsion – priced at S$115 for 50ml.  Sensitive skin needs something special that can both repair while you sleep and soothe after a day of being exposed to harsh elements.  This 'hero' product to the Atache Soft Derm Home Care Range is ultra light yet gives the fullest moisturizing boost to soothe sensitive skin leaving you with a fresh looking complexion come morning.
Our Review to Soothe Sensitive Skin:-
We put the Atache Soft Derm Home Care range to the test during our New Year holiday break to Australia.  The change in weather conditions from the humidity of Singapore to the dry climate in South Australia always plays havoc with our sensitive skin so we were really going to need something to soothe sensitive skin.  We found the cleansing facial gel to give immediate relief after a long day out in the dry climate and the Calming Facial Emulsion (night cream) was just what we needed to calm and reduce any signs of itchy dryness.  The Calming Facial Emulsion doesn't offer a high SPF so something much stronger is required to protect from the sun's harmful rays but this day cream will soothe sensitive skin, soften and reduce any redness.
BeauLAB SEA is the exclusive distributor of Atache skincare.
To find out where you can purchase ATACHE products and experience treatments, contact BeauLAB SEA at 6316 3168 or check them out online at www.beaulabsea.com see their Facebook page www.facebook.com/beaulabsea and follow them on Instagram www.instagram.com/atachesg